Ui Neill of Aileach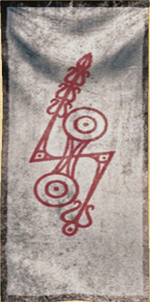 The Ui Neill of Aileach are one of the 21 factions in Viking Conquest. It is one of the Irish kingdoms fighting for supremacy over Ireland.
It is a Christian Gaelic kingdom.
Territories
Edit
​Villages
Edit
The Ui Neill in-game represent the rule of the Uí Néill dynasty in medieval times, a powerhouse clan that acted as a hegemon in the north of Ireland. Ruled by the descendants of Niall Noígíallach, the Kingdom of Aileach prospered for centuries until its eventual fall. In the 867 starting date, Aileach is coming off of a massive victory at the battle of Lough Foyle in 866, which more or less permanently drove the vikings from Ulster. This was at the hands of King Áed Findliath, who currently rules over the north.