Sargoth

Type

Kingdom

Ladders

Port

No
Sargoth is the capital city of the Kingdom of Nords and a fief initially owned by King Ragnar. It hosts the normal town functions.
Sargoth is one of the oldest towns. It has been present since the first version of Mount&Blade. It also used to have a tavern called the "Thirsty Lion". In these previous versions, it was a part of the Kingdom of Swadia, although it should be noted that these early versions are no longer canonical.
Territory
Edit
Mount&Blade
Edit
Its villages are Fearichen, Kulum, and Kwynn.
Its villages are Ambean, Fearichen, and Fenada.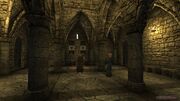 Besieging Sargoth requires the construction of a Siege Tower in Mount&Blade or Ladders in Warband.
Tournaments
Edit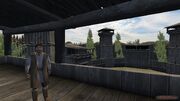 Tournaments hosted in Sargoth feature:
Axe & Shield
Sword & Shield
Heavy Sword
None of the participants are on horses.
King Ragnar himself is known to participate in this tournament often.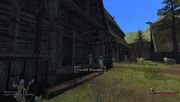 Sargoth produces:
The Guild Master in Sargoth can be located immediately behind and to the left of the player when 'Take a walk around the streets' is selected.